Kobe Bryant on Game 7 -- 'I Sucked'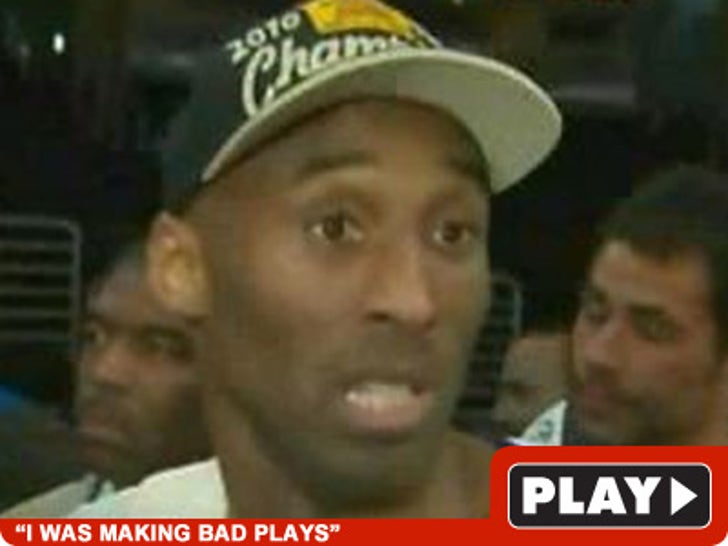 Kobe Bryant was brutally honest about his performance in last night's NBA Championship game -- telling one reporter, "I sucked."

Moments after the game, Kobe talked to KTLA saying, "It was reverse tonight ... they put a lot of faith in me even though I was making bad plays throughout the game."
Despite the sucking, Kobe still played well enough to lock up the Finals MVP trophy.