Club Involved in Rampage's Father's Day Bash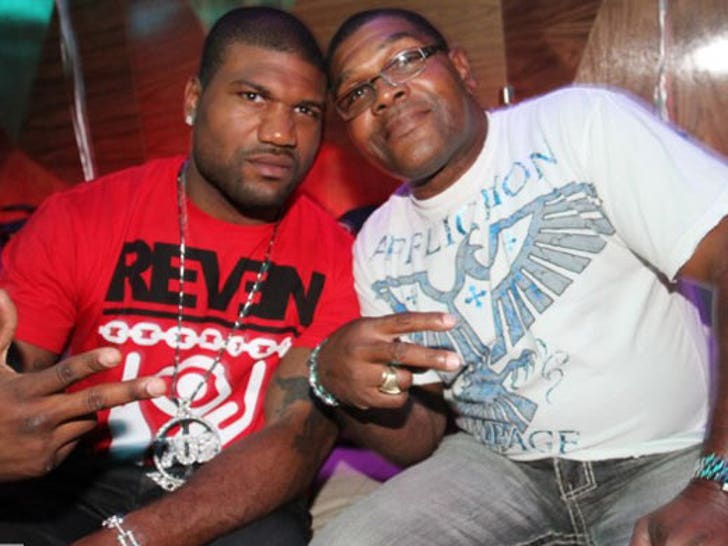 Rampage Jackson (left) and his dad (right) went at least one round with the ol' man on Father's Day -- inside a packed Las Vegas nightclub.
Rampage and his dad Charles hit up Vanity nightclub at the Hard Rock in Sin City on Saturday night.
As you can see from the photo, neither man has a problem dropping a deuce in public.