Batista's MMA Deal Hits Big, Green Speed Bump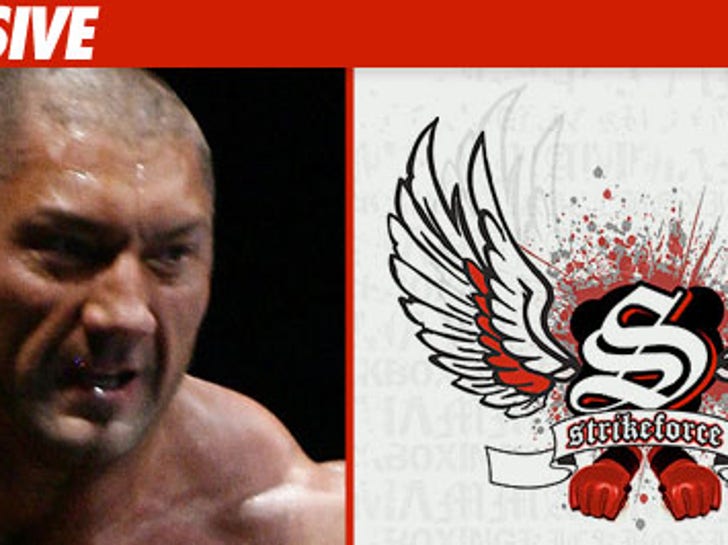 Former WWE champ Batista may have jumped the gun when he told us he was joining the Strikeforce MMA league -- TMZ has learned dude hasn't signed a contract ... and the holdup is cold, hard cash.
Sources involved in the negotiations tell TMZ, Batista and Strikeforce CEO Scott Coker have already hammered out most of the details in their contract -- but Batista's salary is still a major sticking point.
Coker and the former WWE star are also stuck on scheduling issues -- because according to sources close to the fighter, Batista's calendar has been jam-packed with TV and movie deals since his wrestling contract expired.
We're also told Batista's camp is pissed off over Booker T.'s comments yesterday that Batista would get beat down by fellow WWE-star-turned-MMA-fighter Bobby Lashley ... telling us Batista will fight anyone, Lashley included.
Hopefully, we'll get to see for ourselves ... if Batista can ever work out a deal.