Lindsay Lohan -- Extremely Late, Very Irate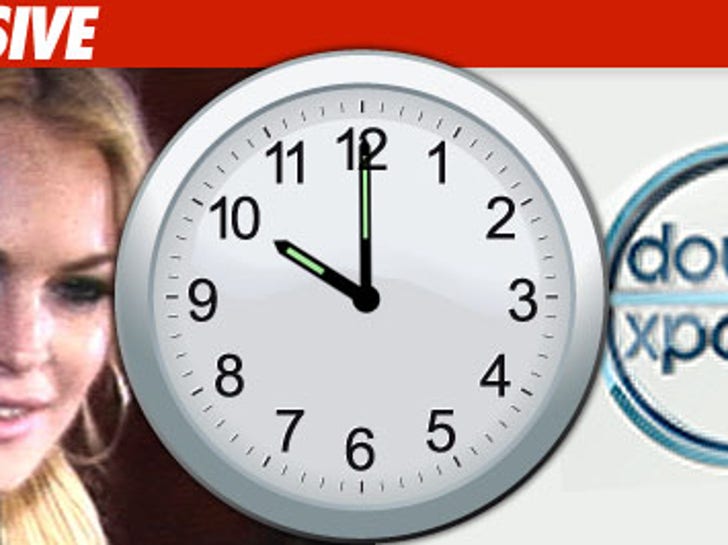 Lindsay Lohan is declaring war on a reality TV show -- claiming she's being unfairly portrayed as an irresponsible slacker who almost sabotaged a photo shoot for her own line of leggings ... problem is, it's all true.
It's all over tonight's episode of the Bravo reality show "Double Exposure" -- which is centered around Lindsay being several hours late to a NY photo shoot that went down back in September. The episode is titled, "Is Lindsay Here Yet?"
Lindsay -- obviously pissed about the way the episode is being promoted -- went to her Twitter page a few hours ago and claimed everything on the show is, "UNTRUE" -- adding, "Sucks when 'friends' use you(in this case for ratings) even if they're lyin."
But sources close to the production tell us Lindsay really was 11 hours late for the shoot -- which was scheduled for 10 AM. We're told Lindsay's excuse was that "she woke up late."
However -- when Lindsay did eventually show up, one source tells us, "she was fantastic to work with ... it's the 'getting there' that's another story."