Joan Rivers -- Under Attack in Nasty Lawsuit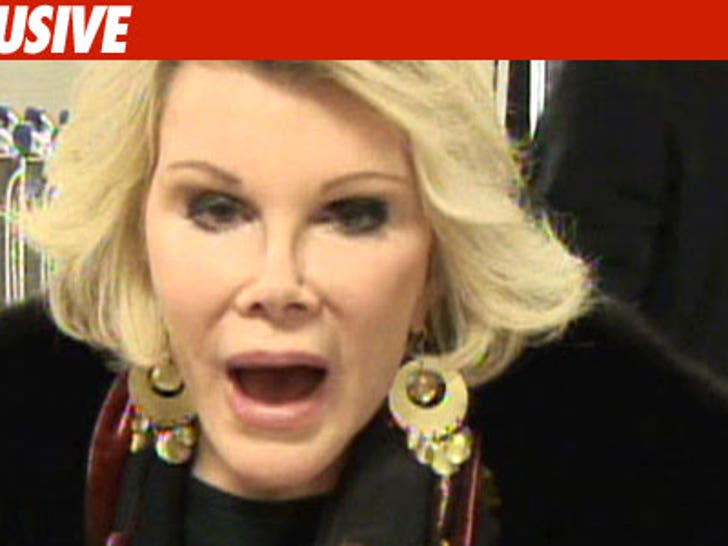 Joan Rivers is being sued by a bitter ex-manager -- who claims he was never compensated for resurrecting Joan's "dormant career" ... but it's clear this lawsuit is as much about hurt feelings as lost money.
The guy going after Rivers is Billy Sammeth -- Joan's longtime "personal manager" -- who claims he "took [Joan's] dormant career" ... and found a way to get her more work and more money ... only to be stiffed out of $179k and humiliated in a recent documentary about Joan's life.
In the docs, Sammeth claims he never got his 10% cut from several paydays Joan received -- including a $200,000 check Joan received from winning "Celebrity Apprentice."
Sammeth also claims Joan and the people behind the documentary "Joan Rivers: A Piece of Work" -- defamed him by making him appear to be a "disappeared" manager.
Sammeth is suing both Joan and the production company for at least $2.2 million.
UPDATE: A rep for Joan tells us the comedian is, "confident that the judicial system will dispose of Mr. Sammeth's lawsuit in the appropriate manner."