Vet to Mariah Carey -- You Owe 30K for Doggy Style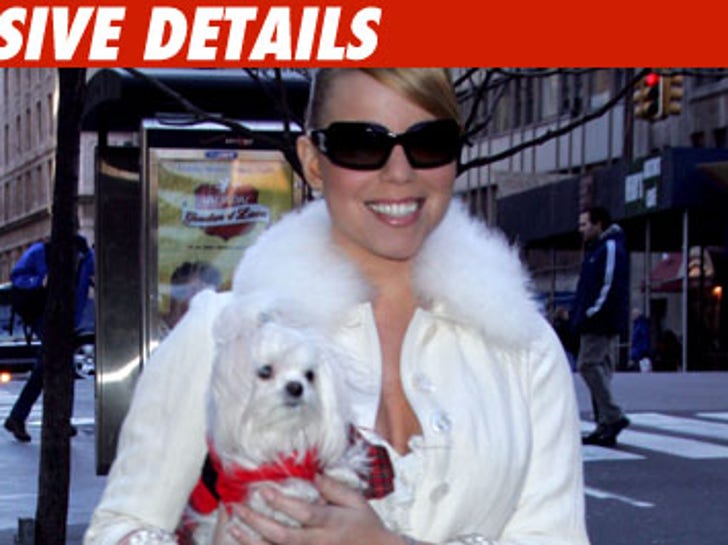 Mariah Carey ran up a $38,000 tab with a veterinarian who claims she cared for MC's pups 24/7 and even delivered one of 'em ... this according to a lawsuit filed by the vet.
Dr. Cindy Bressler sued Mariah in Manhattan yesterday -- and in the suit she says she provided "extraordinary services" for three of Mariah's Jack Russell terriers ... Cha-Cha, Dolomite and JJ. Bressler claims she's only been paid $8,000 of the 38K bill.
Dr. Bressler's attorney tells TMZ the vet was in charge of grooming and feeding the doggy divas while Mariah was in L.A. promoting "Precious." According to the attorney, Bressler also brought tiny Dolomite into this world -- delivering the pup last year.
Mariah's rep says the singer's legal team is unaware of the lawsuit.