Sylvester Stallone Partners with Gotti's Son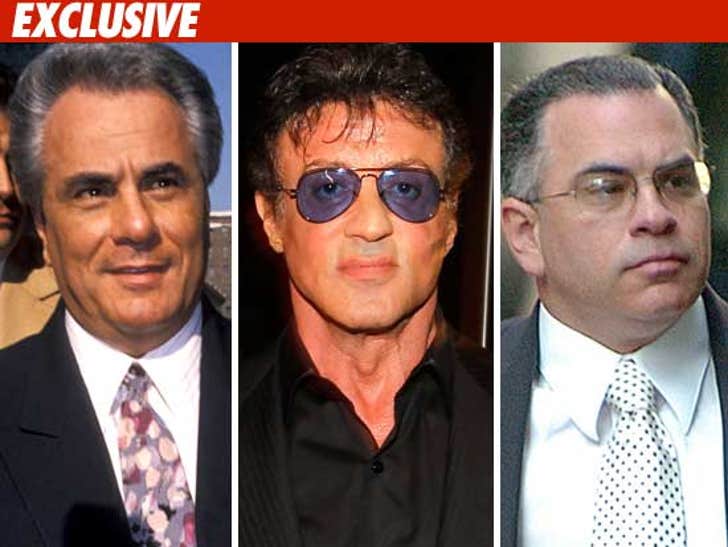 TMZ has learned Sylvester Stallone is in serious talks with "Junior" John Gotti to make a movie about his mobster icon father, the late John Gotti.
Sources say Sly will play Gotti, who died in prison in 2002. The story is based on "Junior" John's recollections of his tumultuous relationship with his dad.
"The Dapper Don" was the boss of the Gambino crime family -- one of the most powerful mafia families ever.
Gotti was convicted in 1992 of committing 13 murders. "Junior" Gotti was convicted of racketeering and got out of prison in 2005. He was indicted for racketeering and murder conspiracy in 2008 but the case ended in a mistrial ... and then "Junior" wrote a children's book.
As for Sly playing Gotti -- good casting, we might add -- we're told the project is far enough along that he's ready to pick a screenwriter.