Vienna Girardi and Her Ex Boyfriend -- The 'Sex' Emails
Vienna & Ex-BF
The 'Sex' Emails Cover-Up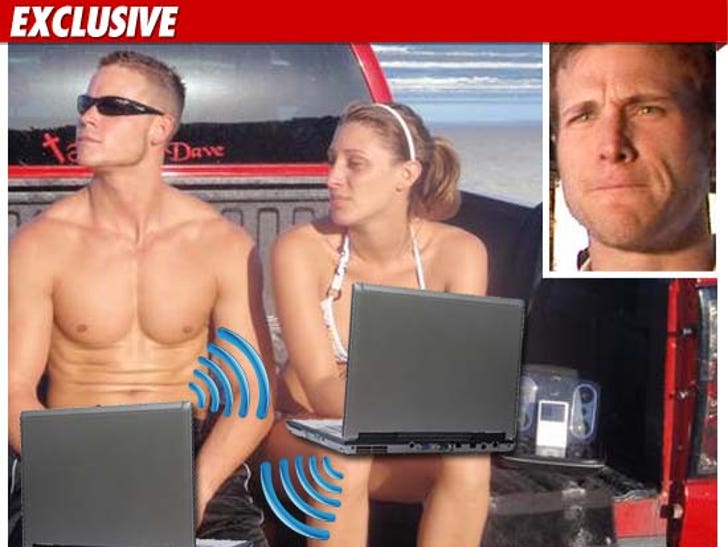 Vienna Girardi insists she was loyal to Jake Pavelka right until the bitter end, but a bunch of emails -- obtained by TMZ -- tell a different story ... a story about sex, Playboy, and something called a bubbie.
Lee Smith (left) -- Vienna's ex-BF -- has provided TMZ with what he claims is an 8-email exchange between Vienna and him dated June 14-16 ... a week before Vienna split with Jake.
Despite the horrible spelling mistakes, here are the highlights:
- (Lee to Vienna) "I'm here again feeling a oh so fimilar [sic] feeling ... I think it is a mixture of antisapation [sic] or mabey [sic] it's me just missin you either way..."
- (Vienna to Lee) "You are my life. I love you so much and can't wait to be in your arms again."
- (Lee to Vienna) "u are all I want!!!! I want to sex u up so bad baby!"
- (Lee to Vienna) "Don't u miss touching all the time are [sic] long baths ..."
- (Vienna to Lee) "I do miss all that. I love you so much bubbie. I want our life back."
And here's another thing -- Vienna has publicly denied rumors she's doing a Playboy spread ... but her last email says, "I may be doing playboy this weekend ... Xoxo".
As for why an engaged Vienna was having email sexy time with an ex -- a source close to her says Vienna wasn't the author ... "The Bachelor" winner thinks someone hacked into her email account.