Stallone & John Gotti -- Plotting, Scheming, Eating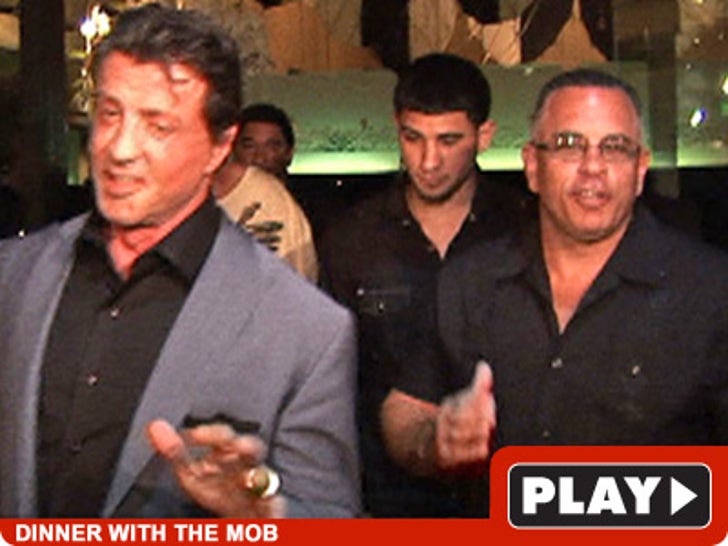 Sylvester Stallone had a sit-down with alleged ex-mafia boss "Junior" John Gotti at Mr. Chow in Beverly Hills Thursday night -- but the only thing that got whacked was some Peking duck.
The meeting comes in the wake of TMZ's story that the two men are in serious talks to make a movie about Gotti's late mafia father -- The Teflon Don -- with Stallone playing the lead.
As for who paid during this encounter ... neither man was willing to squeal.