Unofficial MJ Memorial -- Katherine in the House!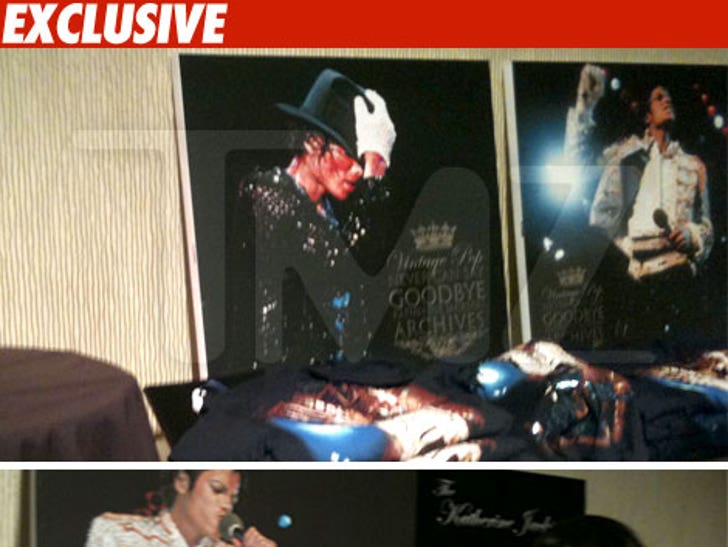 The Forever Michael Memorial that went down last night didn't have the blessing of Michael Jackson's estate or his brother Randy, but it did have the support of his mother Katherine.
The matriarch of the Jackson clan was in attendance at the Beverly Hilton last night -- our spies say Katherine, Tito Jackson and one of Randy's daughters were the only Jackson family members that were there.
We're told the place looked about "half empty" and the only celebs our sources saw were Mickey Rooney, Corey Feldman and Eddie Griffin.
As for food and drinks -- the menu consisted of a choice of salmon or steak and domestic beer could be purchased for $8.50, wine for $10.
Not exactly fit for a King.