Mel Gibson's Lawyer: Oksana Grigorieva Full of Lies, Deceit
Mel Gibson's Lawyer:
Oksana Full of Lies, Deceit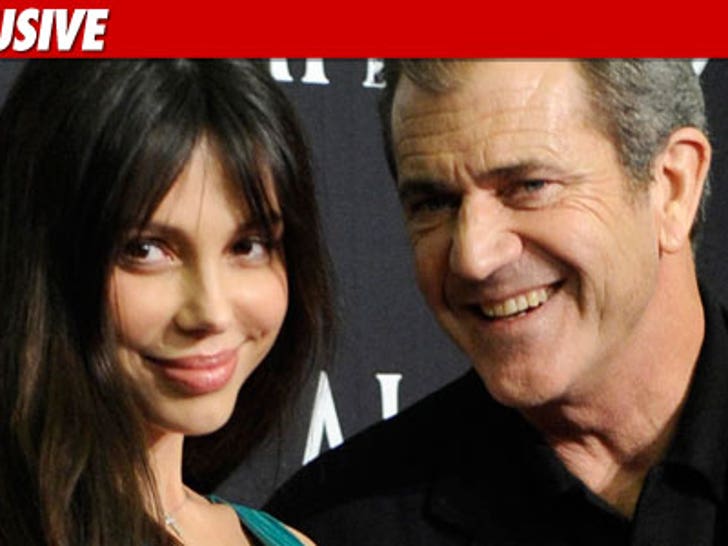 Mel Gibson's lawyer claims Oksana Grigorieva is making up horrible stories about Mel because she's having buyer's remorse over a custody agreement she signed.
Stephen Kolodny tells TMZ ... what's really behind Oksana's spate of new allegations -- that he punched her twice in the face last January, knocking out her teeth and giving her a concussion -- is sour grapes over the custody arrangement to which she agreed.
TMZ broke the story ... Oksana went to court last Monday and got a restraining order prohibiting Mel from getting near Oksana or their daughter, 8-month-old Lucia. The next day, Mel's lawyer went to court and got the judge to modify the order, allowing Mel to have contact with the baby.
Kolodny claims, by modifying the order, the court rejected Oksana's argument that the baby was in any danger and affirmed their recent custody agreement.
Kolodny says, "Oksana's deceitful conduct in trying to terminate Mel's access to his daughter continues."
Sources connected with Oksana claim she believes Mel is "extremely violent" and poses an ongoing threat to her and the baby.
Kolodny scoffs at the claim, adding, "Having entered into an agreement that allows for overnight, unrestricted visitation, and would soon result in Mel having 50/50 custody of their daughter -- an agreement reached after a two-day mediation with two retired Superior Court judges, Mel was hopeful that their break-up was behind them and Lucia would be the beneficiary of cooperative parenting. Apparently Lucia will be denied that good fortune."
And for a finishing touch, Kolodny says, "Making sensational allegations is not the way to resolve this," adding Mel wants a custody settlement or a resolution in court, not the media.