Roddy Piper Hands 'Racist' an Ass KKKicking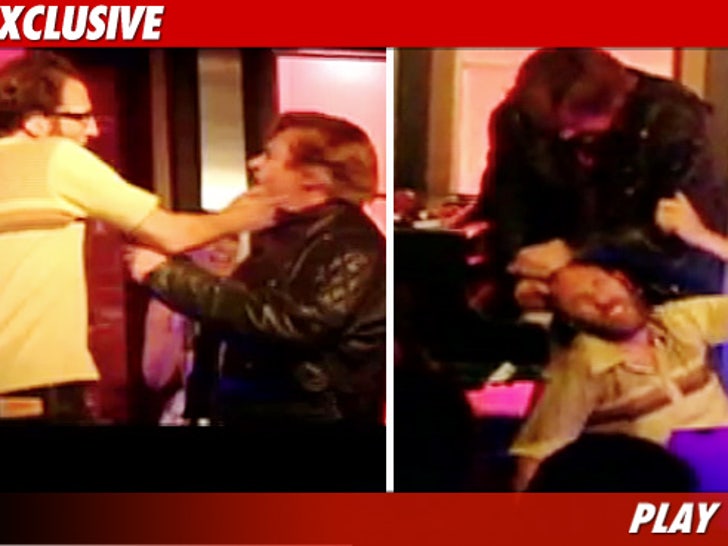 Wrestling legend "Rowdy" Roddy Piper turned a comedy club into a pay-per-view special last week -- kicking the crap out of a douchebag who calls himself "The Amazing Racist."
It all went down Tuesday night at something called Sam Tripoli's "Naughty Comedy Show" at the Improv in L.A.
We're told the "Racist" talked some smack to a porn star who was at the club -- so Roddy called him up on the stage ... and then proceeded to bash his head into a piano, whip him with a belt, and choke the living daylights out of him.
Turns out -- the whole thing was set up ... and not just the fighting. The "Amazing Racist" is just an "act" that comedian Ari Shaffir does in order to "film people's reactions."
Still, no one seemed to mind when Piper played a little Beethoven with Shaffir's face.