Vince Neil -- Allegedly Smashed Before DUI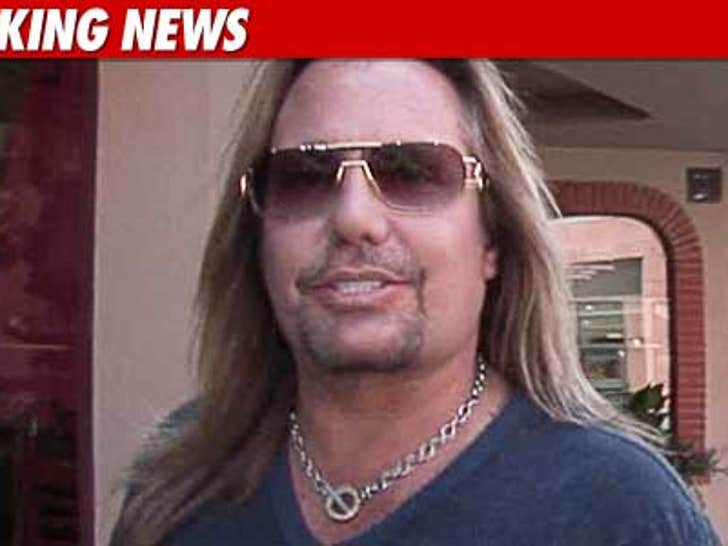 TMZ has learned Las Vegas PD had been hunting for Vince Neil before his DUI last night -- because he was a suspect in a camera-smashing incident earlier in the evening.
Law enforcement sources tell TMZ -- around 11:53 PM, a woman told police Neil had grabbed her camera and smashed it after she took his picture sometime last night.
We're told cops went looking for Neil to question him about the incident -- and a short time later, officers spotted Neil's car and pulled him over ... where he was subsequently arrested on suspicion of DUI.
TMZ spoke to Neil's wife -- who tells us the rocker had been sober for three years. She's currently en route to Vegas to bail Vince out.
UPDATE 10:58 AM PT: Law enforcement sources tell TMZ they received a call about an intoxicated driver. We're told cops found Neil driving near Las Vegas Blvd. and pulled him over. Officers detected alcohol and he was given a field sobriety test and was subsequently placed under arrest for suspicion of DUI. Neil posted bail within the hour.