Yankees Lawsuit -- The 'Lost' Mickey Mantle Letter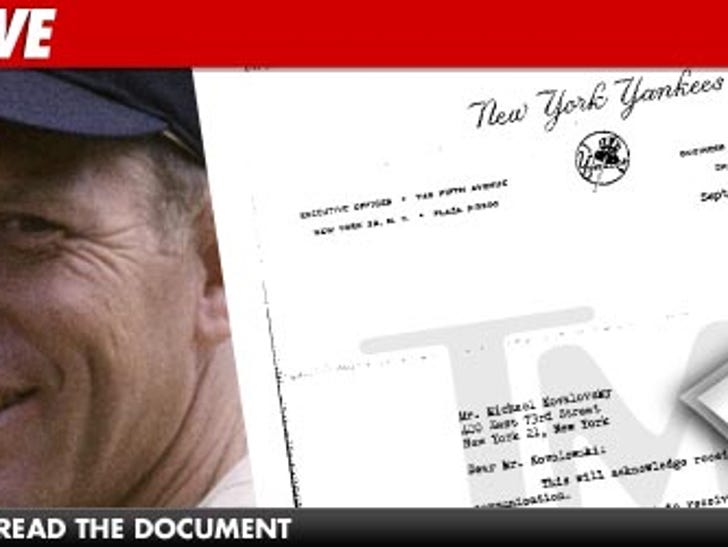 TMZ has obtained a copy of a signed Mickey Mantle letter at the center of a nasty lawsuit filed against the New York Yankees -- in which a fan claims the MLB team somehow lost his treasured keepsake.


The Mantle letter in question is actually a form response that Michael Kovalovsky -- a lifelong Yankees fan -- received in 1959 after he wrote a letter to The Mick. However, Mick's form letter ishand signed by the Hall of Famer ... which is pretty freakin' cool
According to the lawsuit, Kovalovsky loaned the 41-year-old letter -- along with other cool memorabilia -- to the Yankees last year. Problem is, according to the docs, the team failed to return all but one of the items. The lawsuit, filed in Florida, was first published on courthousenews.com.
The Yanks did promise, in writing, to return the items if they "locate them." But when Kovalovsky asked about compensation in case the letter never turns up, his attorney tells TMZ the Yankees tried to argue that the Mantle letter wasn't worth anything.
Kovalovsky is suing the Bronx Bombers for $100k -- to cover the value of his memorabilia (an estimated $15k) plus attorney's fees. The Yankees have not returned calls for comment.