Sandra Bullock and Jesse -- Trust In Divorce
Sandra Bullock and Jesse
Trust In Divorce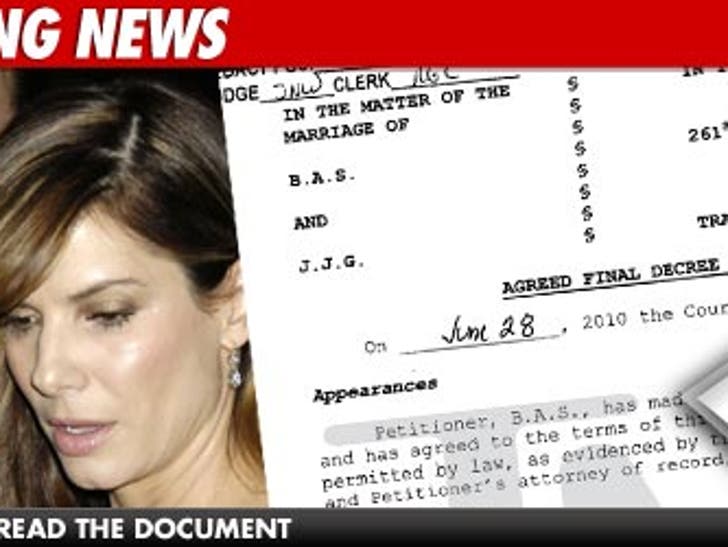 Sandra Bullock may have had her issues with Jesse James, but in the end she trusted him and vice versa when it came to deciding who got what in their divorce ... this according to divorce documents obtained by TMZ.
TMZ broke the story .. the couple's divorce became final Monday. According to the docs, Jesse and Sandra trusted each other when it came to coming up with a value of the assets they each held and the debts they each owed. They waived their right to independently investigate the true value of the items.
They entered into a confidential property settlement agreement -- in Texas it's called a Partition Agreement. And they each waived alimony.
The docs note that there are no minor children. As we first reported, Sandra wanted to get the divorce over quickly -- 2 months from the time she filed -- so she can complete the single-parent adoption of Louis.