Jackson, Allred: Mel Gibson is Hate-Filled
Jackson, Allred:
Mel Gibson is Hate-Filled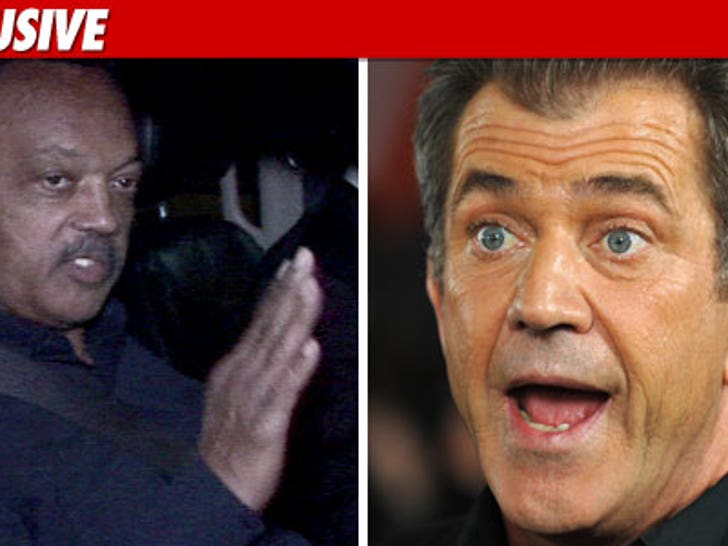 Reverend Jesse Jackson claims Mel Gibson's racist rant reveals he has a "fundamental character flaw" ... and says the actor truly "needs help."
TMZ just spoke to Rev. Jackson, who said, "Mel Gibson's outburst demonstrates once again that we are far from a society that is 'beyond race and racism.' His penchants for anti-Semitic and racist diatribes reveal the actor's fundamental character flaw."
Jackson adds, "He needs help. But as a society we must redouble our efforts to combat racism and eradicate racial inequalities wherever they may exist."
And Gloria Allred has just weighed in, calling the statements "the worst kind of racism and sexism. They clearly demonstrate a woman hating temperament which, in my opinion, is dangerous to women."
Reverend Al Sharpton's National Action Network is also weighing in ... telling TMZ, "The use of the "N" word and calling women denigrating terms combined with Gibson being accused of anti-semitism makes us wonder whether he is an outright bigot. We intend to aggressively look into this matter."