Jesse James' Ex-Wife -- A Real Bozo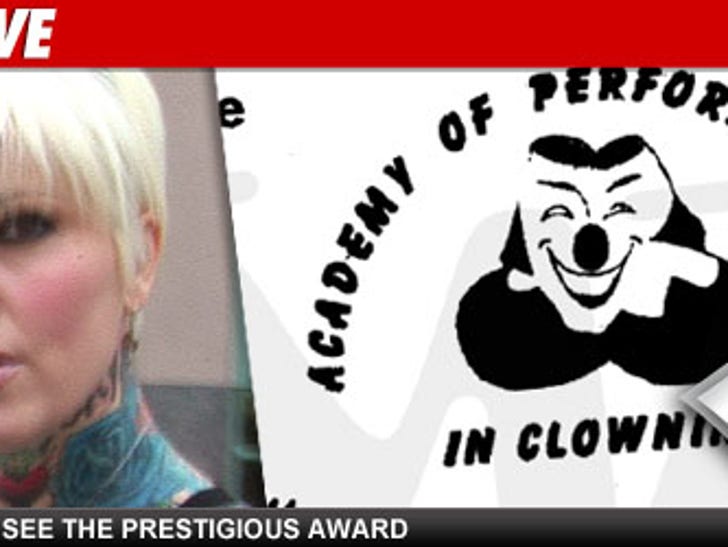 Jesse James' ex-wife Janine Lindemulder is an expert at entertaining children ... just not her own -- according to new docs filed in the ex-couple's custody battle, the former porn star is a fully trained clown.
It's ironic ... given that Janine allegedly sent several emails to Jesse's sister in 2009 in which she admits, "I am so depressed, Sun is suffering, I can't even find the energy to play with her." It's so sad, it sounds like a Smokey Robinson song.
Sad, but true. According to new legal papers obtained by TMZ, Janine "successfully" completed "the Basic Clowning courses" at the Academy of Performing Arts in Clowning on May 2, 2010 ... and even has the certificate to prove it.
The current custody agreement requires that a monitor be present whenever Janine visits her daughter.
A little song, a little dance ...