Jesse's Ex -- My Kid Loves Sandra More than Me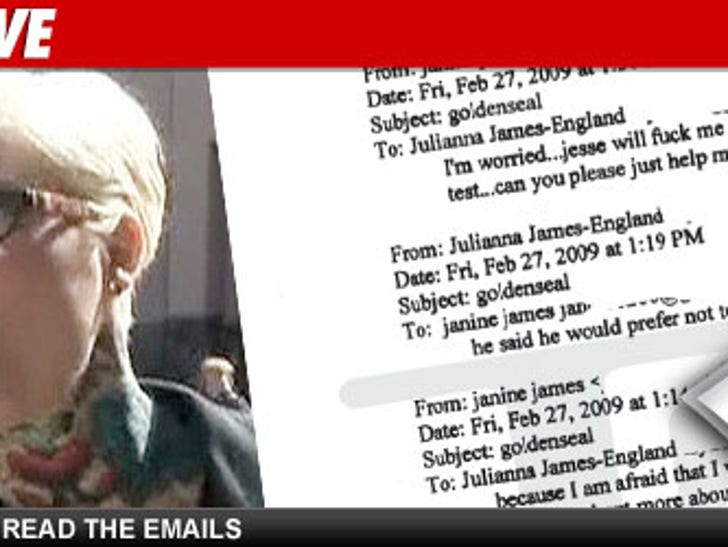 The documents show a series of emails that Janine had written to Jesse's sister, Julie James England, from 2008 to 2009 -- which Jesse claims will prove that Janine is a threat to their daughter Sunny.
Among the shocking items -- Janine reveals that she agreed to spend one night with a man named Pete -- who will pay her $25k. Jesse's sister warns, "this [sic] is a form of prostitution."
Janine goes on to complain about her daughter's relationship with Sandra Bullock, stating "all [sic] Sunny talks about is Sandy, Sandy! Wtf?!"
After begging Jesse's sister for Vicodin -- and being denied -- Janine wrote, "I am so depressed, Sun is suffering, I can't even find the energy to play with her. It's 9:30 and I don't even know what she ate today." She added, "Not being awake makes everything better."