Husband of Jesse's Baby Mama: She's Always High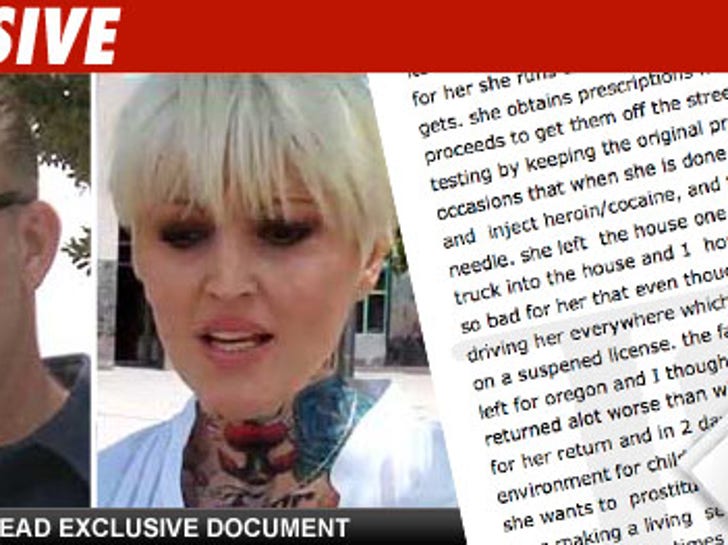 TMZ has obtained a copy of the letter Jesse James filed with the custody judge from his ex-wife's current husband claiming she's on drugs. And we also know why the husband may have written a second, conflicting letter.
Jeremy Aikman -- the husband of Janine Lindemulder -- wrote a letter to the court supporting his position that Janine could not be trusted alone with Sunny. In the letter, Jeremy says, "Janine is a very unstable person her moods change every 10 minutes it's like she has multiple personalities."
Jeremy goes on, "She abuses every prescription she gets. She obtains prescriptions from the doctors for 20 vicodin and proceeds to get them off the street."
And Jeremy claims once Janine was so "high on pills" she ran her truck into a house and an hour later rear-ended another vehicle.
Jeremy says, although Janine was in a halfway house in Oregon recently, " ... she returned alot worse than when she left," adding their home is "not a safe environment for children."
But, as we reported, in court today Janine submitted another declaration from Jeremy stating Janine was fine.
Why the change? Sources tell us Jeremy told people yesterday he was worried Janine would hurt herself and he was feeling guilty.