Jesse's Ex: I Never Let My 4-Year-Old Drive!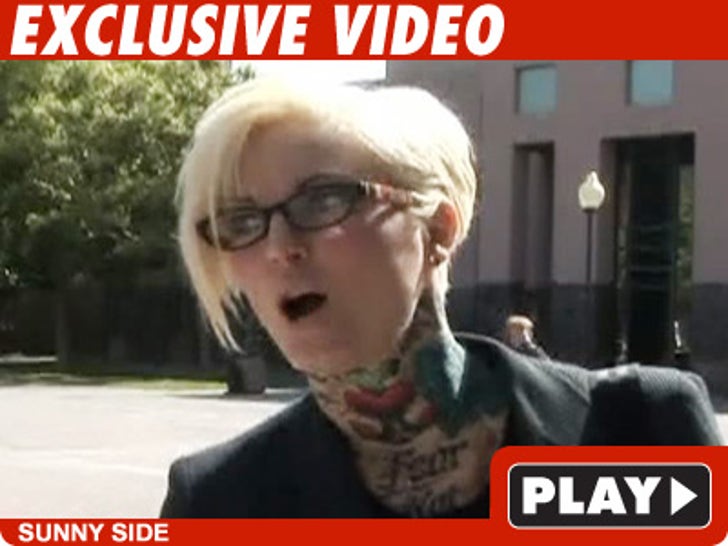 Jesse James' ex-wife Janine Lindemulder admits there's a "small bit of truth" to accusations that she had used drugs around their 6-year-old daughter Sunny ... but Janine is adamant she never let the kid behind the wheel.
On her way in to an Orange County, Ca courtroom -- where she's set to fight for visitation rights -- Janine told us that she's never done "anything wrong as a mom." -- despite accusations from Jesse's sister that she once let Sunny drive a moving car while Janine was all doped up.
As we previously reported, Jesse doesn't think Sunny is safe around Janine -- and has cited her drug-riddled past to back up his claim.
Janine is currently in court waiting to argue her case in front of the judge.