Prosecutor: I Can Prove Lindsay Was Drinking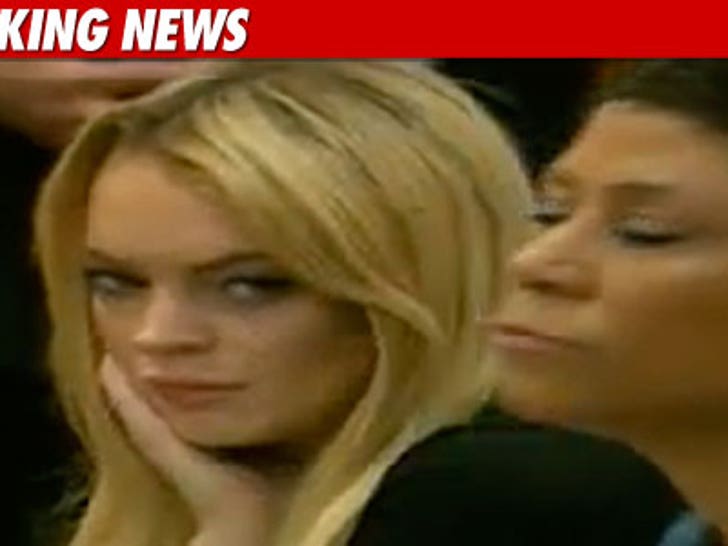 Prosecutor Danette Meyers told the judge during Lindsay's probation violation hearing ... she has witnesses who will clearly show Lindsay was drinking after the MTV Movie Awards when her SCRAM bracelet showed a positive reading for alcohol.
And there's more ... Meyers insisted if Lindsay was drinking it should constitute a violation of her probation and subject her to jail. Judge Marsha Revel initially said drinking in and of itself was not a violation of probation -- it was just a bail restriction.
But Meyers argued under the terms of Lindsay's probation, she was required to obey all rules and regulations of the court, and no drinking was one of the rules. The judge seemed somewhat sympathetic to Meyers' argument.
Meyers also suggested Lindsay's SCRAM device was tampered with.
The judge will allow Meyers to call witnesses to prove if Lindsay was drinking. And the judge seemed skeptical that a SCRAM could go off where the person wearing it did not consume alcohol.
And one more thing ... Judge Revel said, if Lindsay was in denial about drinking, that would be relevant in the probation violation hearing -- meaning it shows things are pretty desperate.