Lindsay Obstructed SCRAM Twice -- Allegedly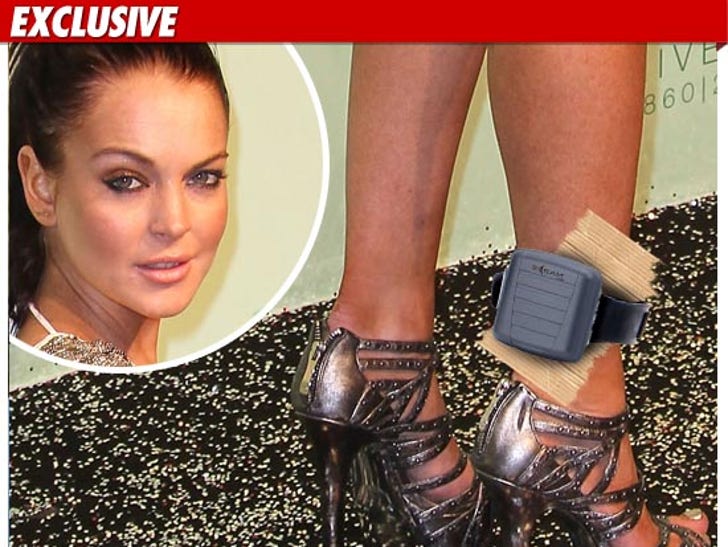 Sources connected with Lindsay Lohan's case tell TMZ LiLo twice placed a foreign object between her skin and her SCRAM, to obstruct any alcohol reading.
We're told the night of the MTV Movie Awards -- when her SCRAM registered more than a .03 blood alcohol level -- Lindsay allegedly tampered with the device in order to block the reading.
Sources say days later Lindsay tried obstructing her SCRAM again.
We're told the data registered by the SCRAM device reveals tampering, and the data from Lindsay's SCRAM clearly shows the two tampering attempts.
Lindsay's lawyer, Shawn Chapman Holley, tells TMZ, "Lindsay adamantly denies tampering with the device. There are a number of people who were with her who could attest to the fact that she never tampered with her bracelet and there are well-documented problems with the SCRAM bracelet and the accuracy of its readings."