Derek Fisher Courted by Miami Heat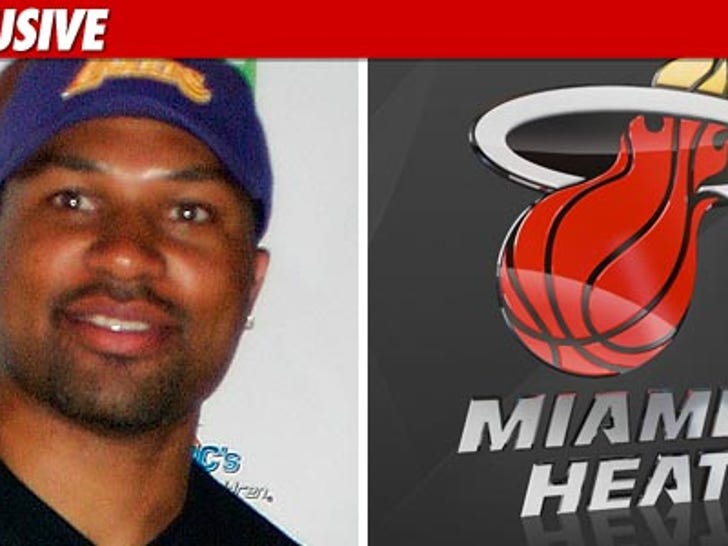 The Miami Heat aren't done hunting for talent -- TMZ has learned LeBron James' new team is in hot pursuit of Los Angeles Lakers superstar Derek Fisher.
Well-placed NBA sources tell TMZ ... Fisher -- who has 5 championship rings -- has been contacted by several members of the Heat organization including multiple players.
We're told Fisher -- who is a free agent -- is slated to be in Miami tomorrow to hear a pitch from Miami Heat President Pat Riley.
It's been reported that Fisher already has an offer on the table from the Lakers -- but it ain't exactly a killer deal. We'll see if the Heat have enough cash left to bring the Fish to South Beach.