Cristiano Ronaldo Denies Fan His John Hancock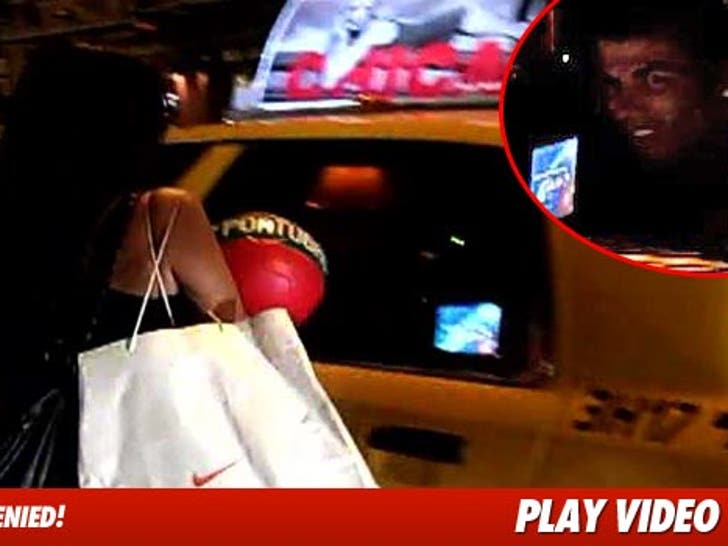 Portuguese soccer stud Cristiano Ronaldo left a female soccer fan hysterical in the streets of Manhattan last night after he ignored her autograph requests.
Ronaldo, who is in the States after Portugal was ousted from the World Cup, simply rushed past the girl and into his waiting cab -- and then didn't acknowledge her as she screamed at him from outside the taxi, holding a soccer ball with the flag of Portugal on it.
NYC might be going through a massive heat wave, but that was still kinda cold.