Record Labels Come Together, Sue Porn Site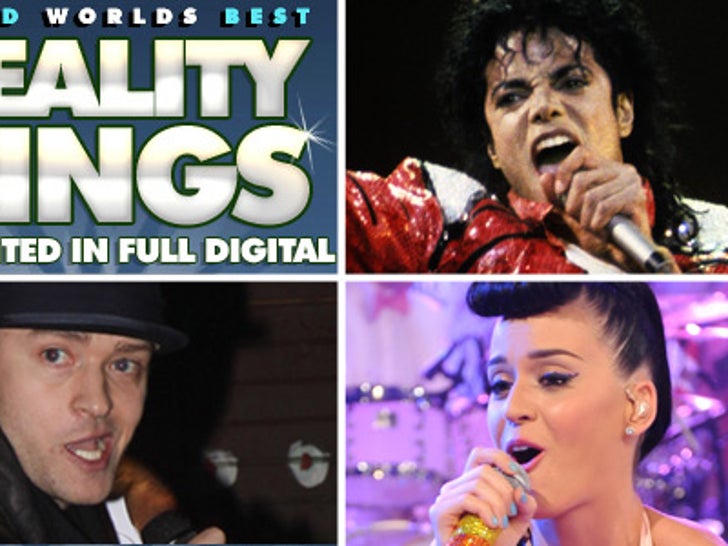 "Don't Stop (Til You Get Enough)," "SexyBack" and "I Kissed a Girl" could easily be mistaken for porn titles, not popular songs -- instead they are just the center of a major lawsuit involving music and porn.
Warner Bros., Eleketra, Atlantic, Bad Boy and others have filed a lawsuit against RK Netmedia and RealityKings.com (NSFW!!!!) ... claiming the websites use their music as the soundtrack -- and sometimes even the inspiration -- for porn videos.
According to the lawsuit, the songs are often playing in the background while "models or actors are 'performing' their scenes." Sometimes, according to the suit, "the performers 'lip-sync' the lyrics of a song while engaged in intercourse or other sexual activity."
On some occasions, the record labels claim, the titles of the videos are derived from the songs they use -- like "Bringing Sexy Back" uses Justin Timberlake's "SexyBack."
The labels are asking for $150,000 per each copyright infringed -- and there are 18 pages of infringements.