Anna Nicole Trial -- Don't Tell Jury About Election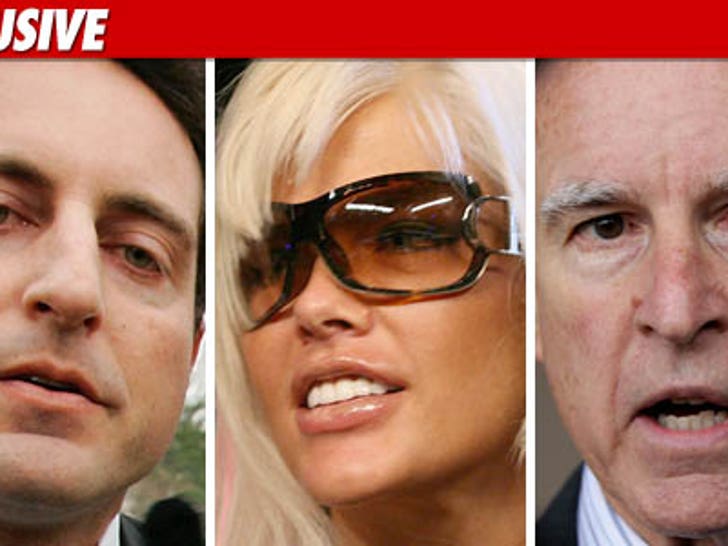 Prosecutors in the Howard K. Stern trial -- in which Stern and others are accused of fueling Anna Nicole Smith's drug addiction -- want the judge to prohibit defense lawyers from telling the jury the two honchos involved in the prosecution are running for election.
According to legal docs obtained by TMZ, the D.A. does not want to "distract the jury into making their determination based on whether they like or dislike the candidates, or based on some perceived motivation for the prosecution."
Attorney General Jerry Brown, who played a vocal role in the investigation, is running for Governor of California. L.A. County District Attorney Steve Cooley, whose office is prosecuting the case, is running for Attorney General.
The D.A.'s motion asks the judge to exclude questions or arguments designed to show "the investigation was somehow motivated by these elections rather than the desire to determine whether crimes had been committed."
But Ellyn Garofalo, the lawyer for defendant Dr. Sandeep Kapoor, tells TMZ, "The prosecution seems to be acutely sensitive to allegations that have been swirling in the press for months -- that the prosecution is politically motivated."
Garafalo tells TMZ she will file legal papers this week, asking prosecutors to ante up legal docs that reveal the motive for prosecuting Dr. Kapoor.