Howard K. Stern Allegedly Threatens 'Witness'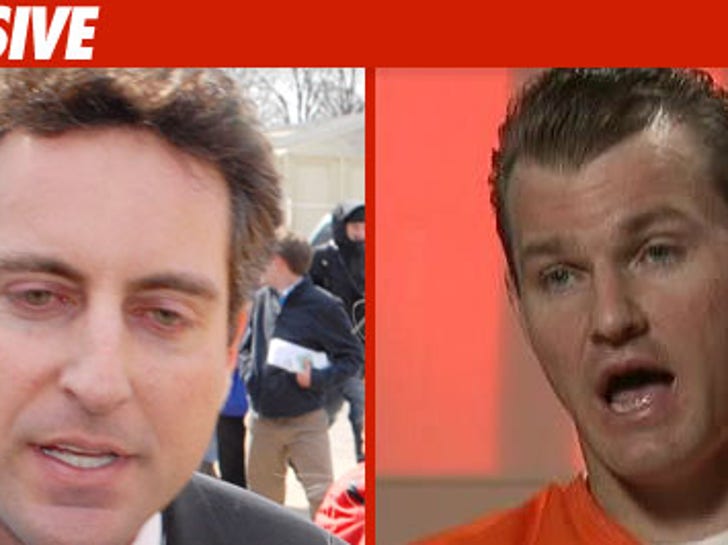 Howard K. Stern has been accused of threatening a man whom South Carolina police call a "witness" in the Anna Nicole Smith drug trial ... this according to a police report obtained by TMZ.
According to the report, Mark Hatten -- Anna's ex-boyfriend -- told the Greeleyville Police Department he received a "threatening" message from Stern on May 3 via MySpace.
In the report, it says Hatten opened up Stern's alleged MySpace message on one of the officer's laptops, which read: "You are in over your head. You are being watched. Keep a look out before everything comes crashing down, do you understand me?"
We cannot confirm if Hatten will be a witness in the Anna Nicole-related case involving Stern, but Greeleyville cops are calling the investigation, "Intimidation of a witness/harrassment via Internet."
Stern scoffs at Hatten's allegation, telling TMZ, "Don't you have to have a MySpace account in order to leave a message? I've wouldn't even know how to leave a message on MySpace."
We're told the GPD is still investigating -- but it's a tiny department in a 400 person town, so ....
If true, Stern could be charged with tampering with a witness.