Anna Nicole Doc: No Grassy Knoll Here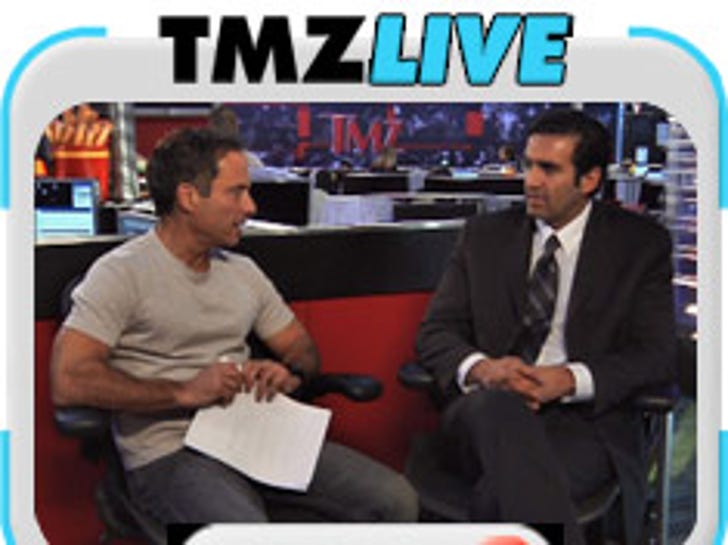 One of the doctors charged in the Anna Nicole Smith drug case claims prosecutors have no evidence he conspired to pump Smith full of unwarranted prescriptions -- so he's asking the judge to throw out some of the charges.
Dr. Sandeep Kapoor's lawyer, Ellyn Garofalo, filed legal papers asking the judge to reject -- once and for all -- the prosecution's claim that Kapoor teamed with Howard K. Stern and Dr. Khristine Eroshevich to fuel Anna Nicole with scripts.
In the docs, Kapoor claims he prescribed drugs for Anna before he even met Eroshevich. Kapoor also claims he actually refused to fill a prescription wish list Eroshevich faxed him.
Kapoor also challenges the allegation he obtained Anna's prescriptions by "fraud, deceit, or misrepresentation," according to the filing.
In the court papers, Kapoor acknowledges filling a prescription for Anna under a pseudonym, but he claims he only did so to protect her privacy -- and not to "divert drugs for illegal sale or use."
Even if the judge grants the motion, Kapoor would still face 4 other counts.