Lawrence Taylor at Court, Smack Talks Reporter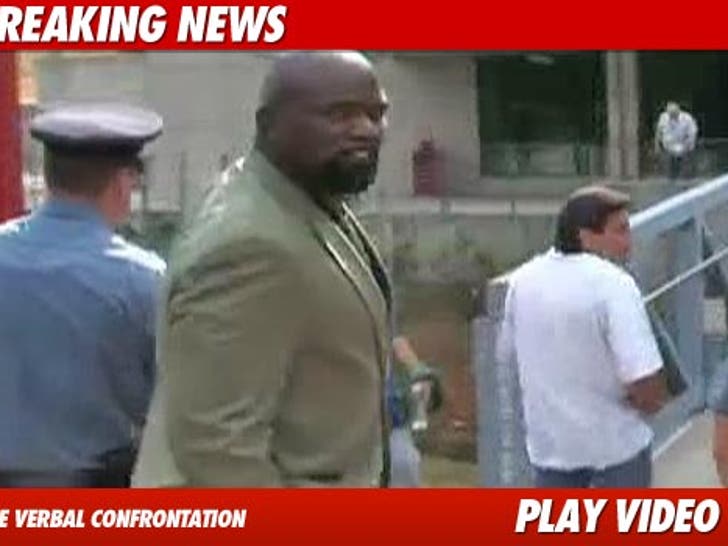 Troubled NFL legend Lawrence Taylor arrived at Rockland County, NY court for his rape case today -- but there was already a bump in the road ... when LT turned and snapped at a local news reporter.
As he was walking into the building, a reporter asked, "Can you comment about what's happening today?
LT responded, "Darling ... grow up."
As we first reported, Taylor will plead not guilty to 5 criminal charges stemming from an incident in which he allegedly had sex with a 16-year-old prostitute in a motel room.