Street Baller OWNS Terrell Owens w/ NASTY Dunk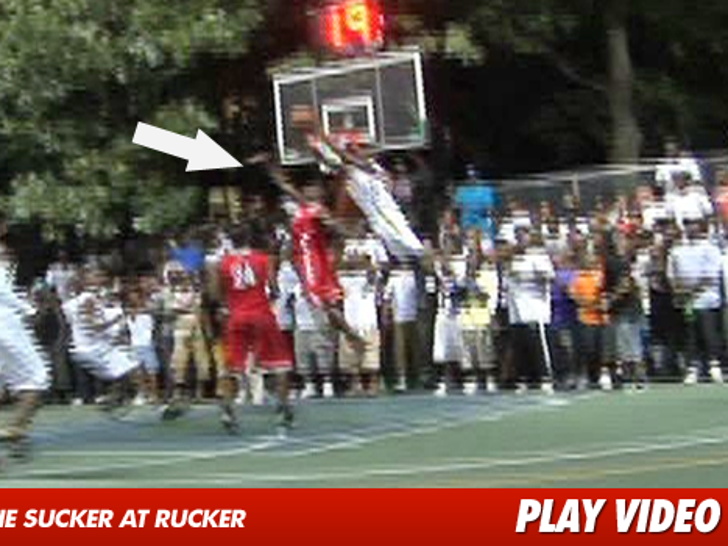 Terrell Owens got savagely destroyed in a street basketball game at New York's legendary Rucker Park last night ... when some dude caught an alley-oop over T.O. and smashed the rock down HARD!
The crowd went insane ... and after the game, the dunker was already talkin' smack -- saying, "[T.O.] should have never been underneath the rim ... this is basketball, street baller thing ... this ain't football!"
Overall, T.O. played well -- throwing down a few dunks of his own ... but nothing as impressive as the dunk that happened right over his own head.