John Daly -- Finally Crashes After Killer Round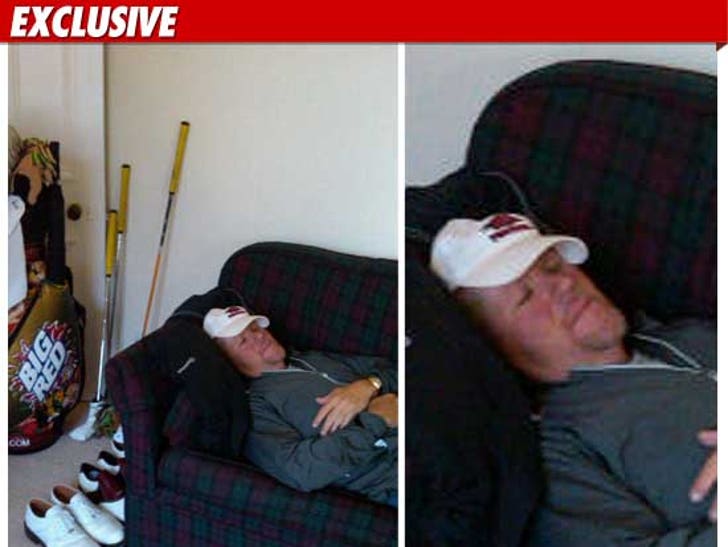 John Daly literally put every ounce of energy into his unbelievably dominant first round performance at the British Open today ... cause right when he got home, dude immediately passed the hell out.
TMZ spoke with Daly's girlfriend who told us after the round ... she ran out to pick up some dinner ... and returned to find Daly racked out on the couch ... catching some well deserved shut eye.
We're told Daly -- who's battled drug and alcohol abuse throughout his career -- did have a Bloody Mary before he played this morning ... but it was of the virgin variety. He went on to play one of the best rounds of his life ... tied for third place ... one stroke ahead of Tiger Woods.
Daly will be up in just a few hours to play round two -- we'll see if the power nap will help out his game.