Spain's World Cup Hero -- Flirting with Hollywood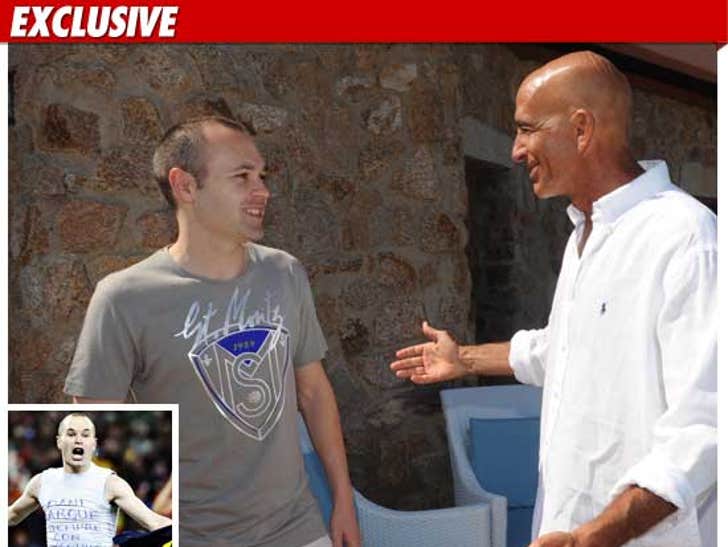 The dude who banged that awesome World Cup-winning goal for Spain is in talks to make a huge move off the field ... a move that could land the guy in the movies.
TMZ has learned Andres Iniesta is currently in Italy meeting with bad ass real estate tycoon Tom Barrack ... the guy who's plotting to buy Miramax with Rob Lowe.
We're told Barrack -- who also owns French soccer team Paris Saint-Germain -- is hoping to get Iniesta over to his squad ... but he also has bigger plans for the soccer stud.
Sources close to Barrack tell TMZ, "The idea is [Iniesta] could be talent for upcoming scripts, movies, whatever. We aren't ruling any ideas out."