Will Ferrell Blue His Own Mind at Comic-Con
Will Ferrell
Blue His Own Mind
at Comic-Con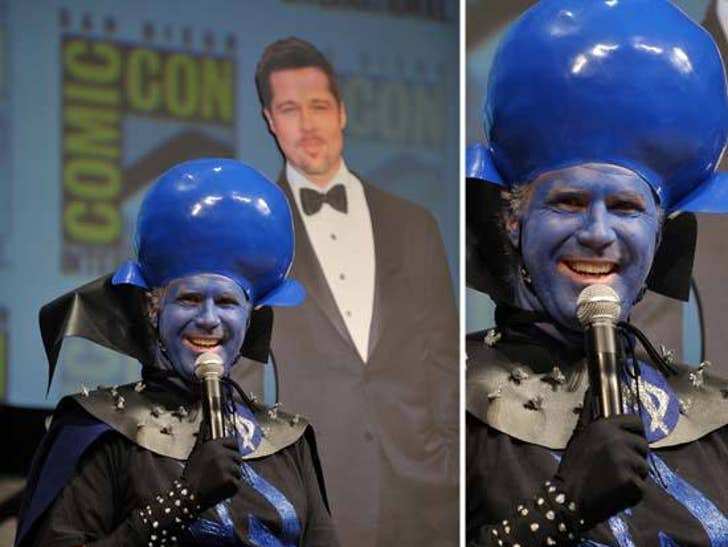 Looking like the biological child of Michael Chiklis and Smurfette -- Will Ferrell ushered in the beginning of Comic-Con in San Diego today by dressing up as the star of his upcoming flick, "MegaMind."
Will's co-star Brad Pitt couldn't make the show -- so he sent a cardboard cut out to fill in.
Of course, Will was among a dedicated -- and costumed -- SciFi geek army ... so make sure to click on the gallery below to check out all the action.