Lindsay Lohan -- Secret Tattoo Before Jail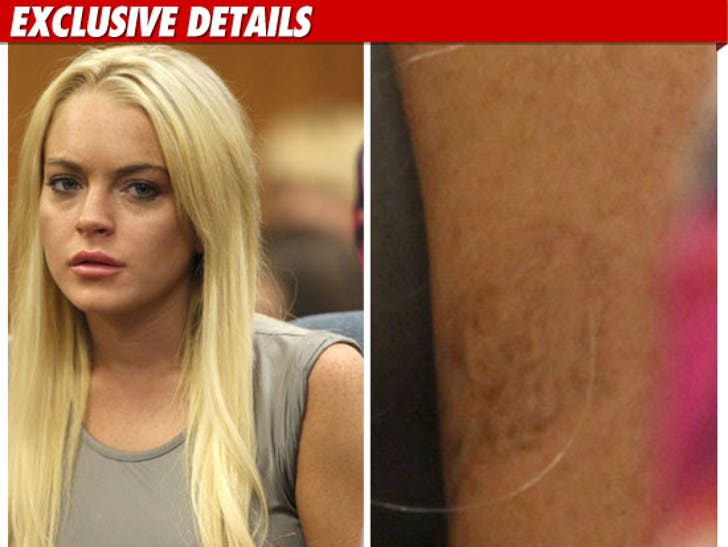 TMZ has learned Lindsay Lohan started to get some ink done before she got locked up -- but she didn't have time to finish the design ... because of that whole jail thing.
At first glance, it appears to be a bruise on LiLo's upper left arm -- but the mark is actually the tattooed outline of a little girl with her eyes closed.
We're told Lohan first went under the needle at the Shamrock Social Club tattoo parlor in Hollywood just a few weeks ago -- and ironically chose the image because "she liked the innocence of the girl."