Zsa Zsa Gabor in Critical Condition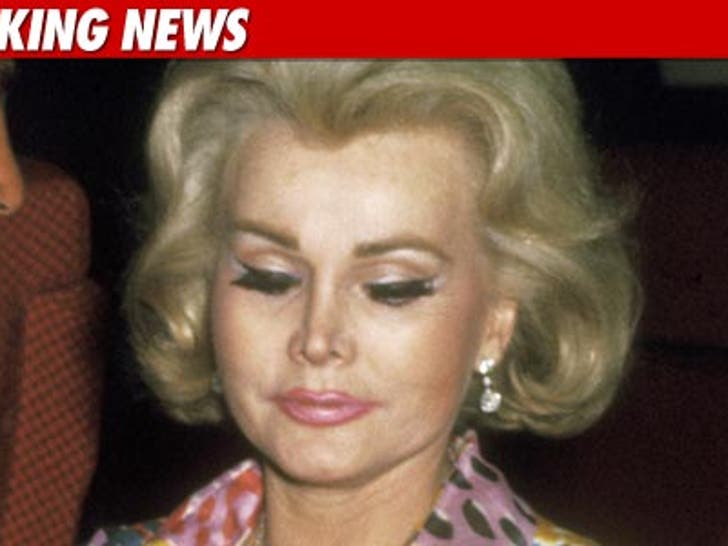 93-year-old Gabor broke her hip on Saturday -- after falling out of bed in an attempt to answer the phone at her Bel-Air home.
Gabor's publicist tells TMZ that Zsa Zsa's eyes are open, but she's not talking. We're told doctors are concerned that Zsa Zsa may have suffered a stroke.
UPDATE: Zsa Zsa's daughter, Constance Francesca Hilton, released a statement that says, "My mother Zsa Zsa Gabor is in guarded condition, is not in a coma, is talking, and is adjusting to the medications and healing process. Their are no surprises and I am with her now. Thank you."