Lawyers to Lindsay: How Was Your Strip Search?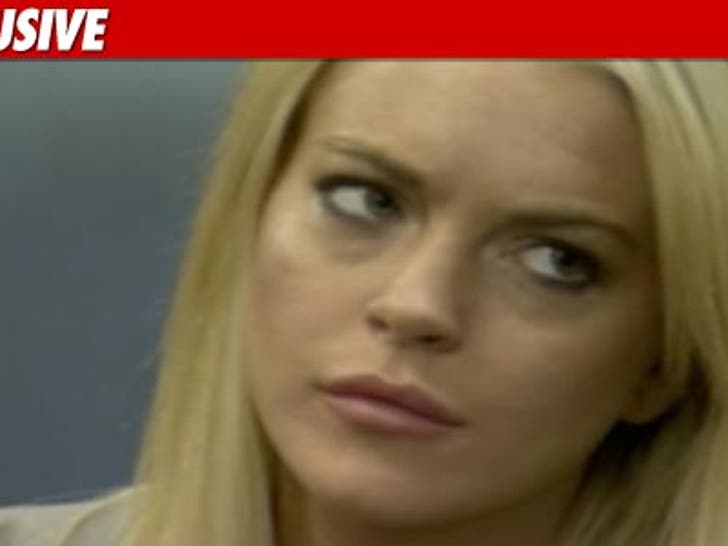 If Lindsay Lohan got strip searched at Lynwood Correctional Facility a couple of lawyers want her to spill every detail of the experience in a deposition.
TMZ has learned Lindsay's name just got dragged into a class action lawsuit that alleges unlawful strip and body cavity searches were conducted by L.A. County Sheriff's deputies when another inmate -- not Lindsay -- checked into the jail.
Attorneys for the plaintiffs filed a request in Federal Court on Monday to take Lilo's deposition while she's behind bars. They also sent a letter to Lohan's attorney Shawn Chapman Holley asking if Lindsay would agree to be deposed.
The suit claims that female inmates are strip searched in plain view of each other in a parking lot that is neither private nor sanitary.
Sheriff's officials have said Lindsay was treated just like any other inmate when she arrived at the jail.
So, will Lindsay tell all? Chapman Holley hasn't gotten back to us yet.
UPDATE: Shawn Chapman Holley says,"I find it curious that among the tens of thousands of women who can testify ... these attorneys are attempting to depose Lindsay." She also says attorneys for the Sheriff's department are fighting the deposition request.