Lindsay Lohan -- Back in Marlboro Country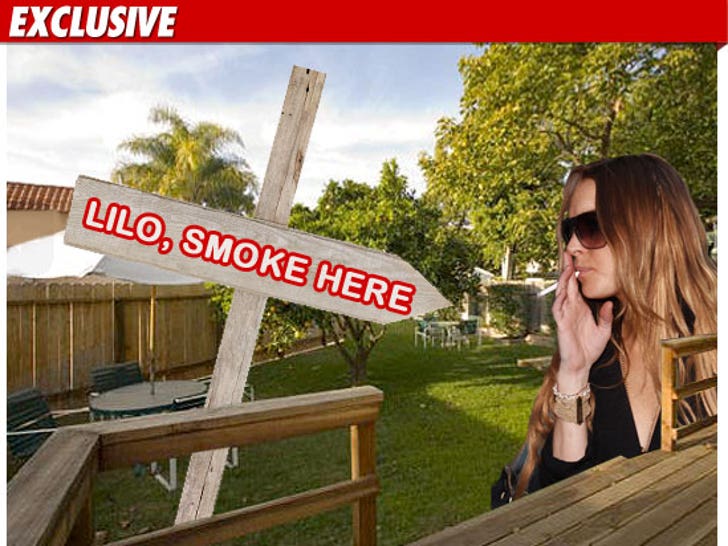 After 14 days of clean living, Lindsay Lohan's lungs could be working overtime again -- because TMZ has learned that unlike her jail, the UCLA rehab facility allows patients to smoke cigarettes during their stay ... but there's a catch.
As we previously reported, Lohan was on a mandatory smoke break during her time in the clink -- and multiple sources connected to the actress were worried that she would have a tough time coping without her daily nicotine fix.
But we've learned UCLA allows rehab patients to smoke in a designated smoking area ... as long as they have their physician's consent.
We're not sure if LiLo has fired up a ciggie since she was released from custody ... but as long as she's working on kicking bad habits, it might not be a bad time to give it up.