LiLo's Friend: Smoke-Free Jail Will Kill Her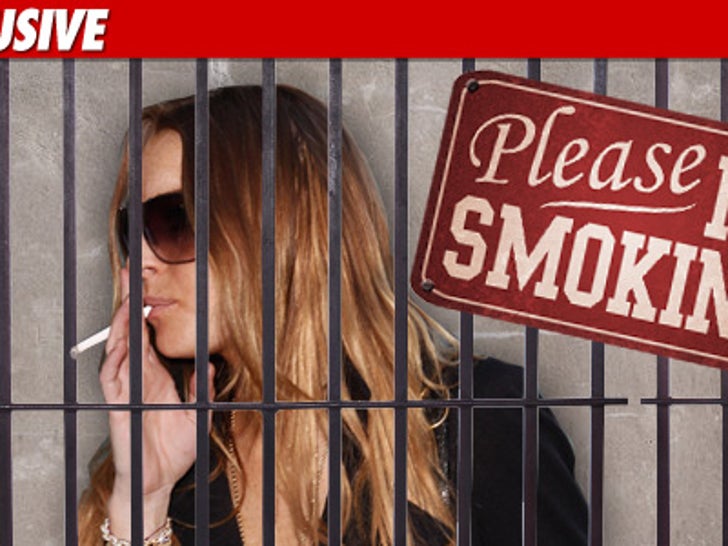 Lindsay Lohan's close friends are concerned that LiLo won't survive a single day in jail without the one thing she can't live without ... cigarettes.
As TMZ previously reported, the jail where Lindsay is extremely likely to do time is the same all-female facility where Paris got locked up in 2007 -- the same place with a serious zero-tolerance/no-smoking policy.
Bad news for Lindsay -- because according to one of her close friends, the jail-bound actress is a "serious chain-smoker" who blows through at least two packs a day. We're told, "The first thing she does when she wakes up is light a cigarette."
The source adds, "I'm honestly scared for [Lindsay] ... I don't think she's gone a day without smoking in years. This isn't something she can stop overnight. It's a serious condition."
But here's the upside ... if Lindsay does head to Lynwood on July 20 -- and chances are she will -- it could be exactly what she needs to kick her nasty habits ... or at least one of them.