Lawyers to Rachel: Keep Tiger Out of Your Mouth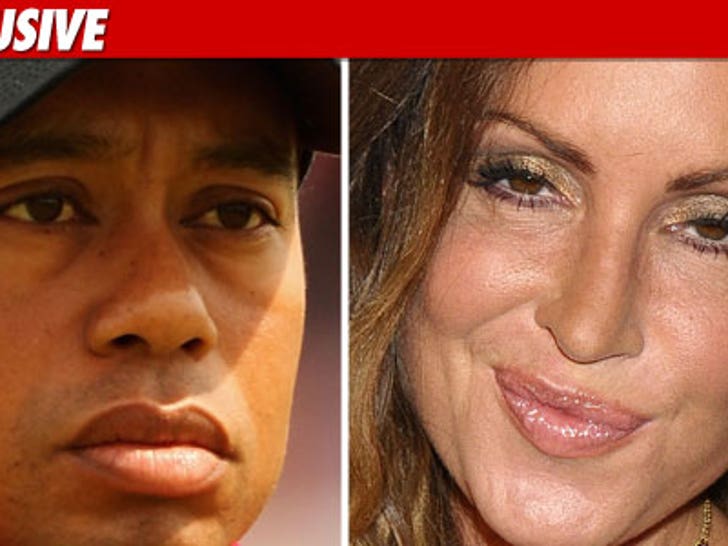 Tiger Woods mistress #1 Rachel Uchitel is not becoming his wife #2 -- but TMZ has learned Tiger's camp did reach out to her recently.
Despite recent reports, sources close to Rachel tell us she and Tiger are not getting married, and Rachel is not pregnant with a little Tiger cub. We're told they haven't spoken to each other in months.
But according to our sources, Rachel recently heard from Tiger's attorneys because they were concerned about her doing "Celebrity Rehab." We're told they called to make sure Tiger was not on the tip of Rachel's tongue -- she's not allowed to mention him publicly under the terms of that $10 million deal she got.
Production sources connected with "Celebrity Rehab" tell us Rachel never uttered a certain golfing great's name.