Dennis Rodman -- The Crash-termath Photos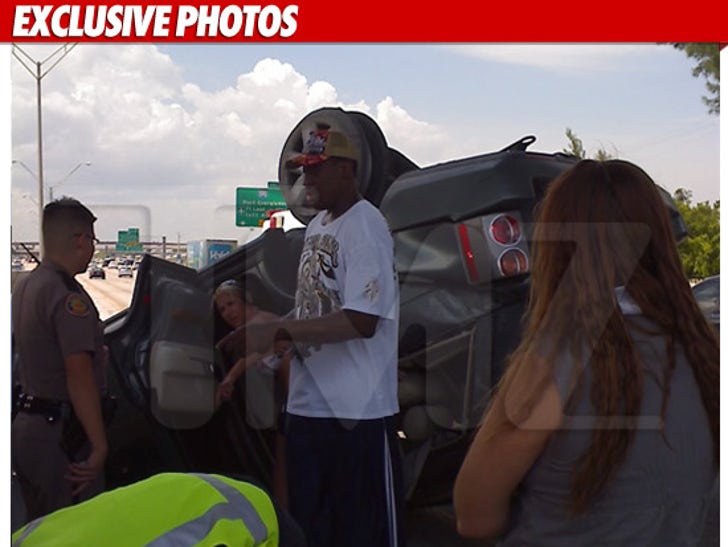 Dennis Rodman survived one hell of a car crash -- and now we have the pics that show just how lucky Dennis was to get out in one piece.
As TMZ first reported -- Rodman was riding shotgun in a Range Rover while traveling down I-95 in Fort Lauderdale, FL when the Range busted a tire and flipped three times.
Rodman escaped with just a few scratches.