Barker's Beauty -- I Was ALSO Fired for Being Preggo!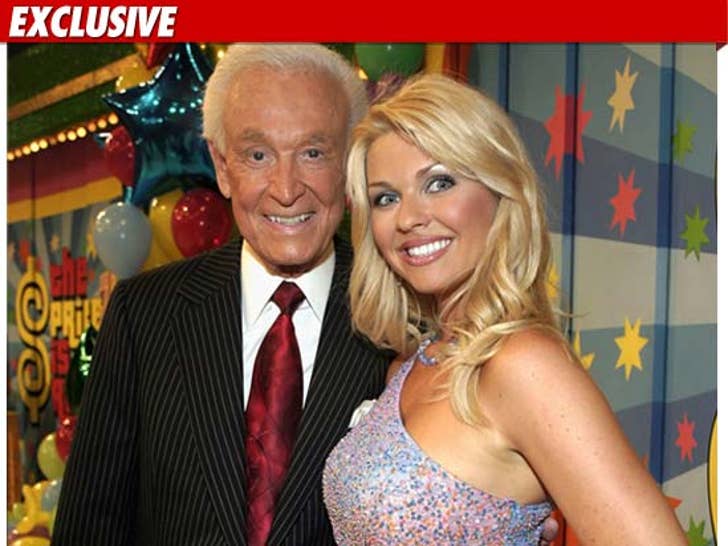 Another former "Price is Right" model claims she was axed from the show because she got knocked up -- and she specifically blames Bob Barker for forcing her out.
Shane Stirling claims that right after she announced that she was pregnant in December 2006, she was "forced into an early pregnancy leave, was not allowed to return to work for almost a year after her child's birth, and was fired abruptly."
In a lawsuit, filed Friday in L.A. County Superior Court, Stirling claims Barker had a significant role in her termination -- claiming, "The host of the game show had always been very kind and generous to Stirling until he learned that she was pregnant."
Stirling claims Barker insisted that she wouldn't work while she was pregnant because it was "dangerous" and a "liability" ... an advised her to "go home and take care of your baby."
Stirling claims she was finally allowed to return to the show in 2008 -- after Barker had left -- but was soon told that the show was "going in another direction" and was subsequently fired.
In her suit, Stirling claims that if she had "been allowed to return to work sooner after having her baby, she could have become acquainted with the new people working on the game show and thereby would have had a better chance to retain her job."
She's now suing for more than $25,000.
As we previously reported, another Barker's Beauty -- Brandi Cochran -- is also suing the show, claiming staffers treated her so bad when she became pregnant ... that she had a miscarriage.
FremantleMedia, the company that produces "Price," had no comment.