Rodman's Wife -- The Worm Got Me Evicted ... TWICE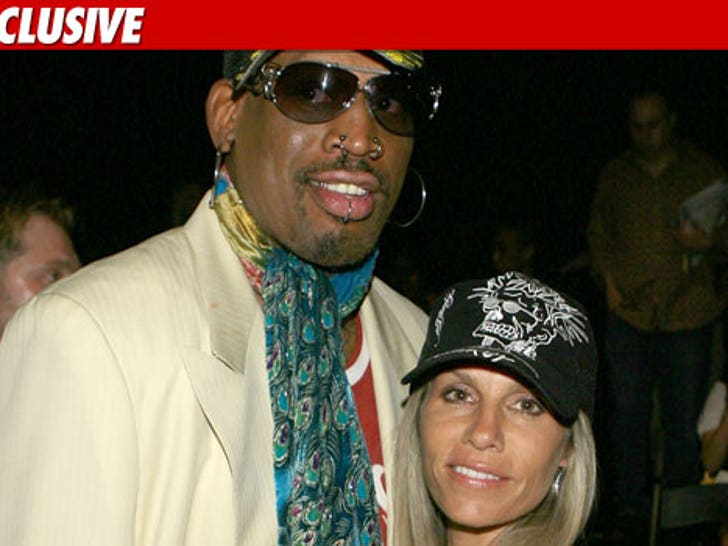 Dennis Rodman's estranged wife claims she just got evicted for the second time in two years -- and according to her, it's all because The Worm fell behind in child support ... to the tune of $500,000.
Michelle Rodman filed new docs in Orange County Superior Court last week -- obtained by TMZ -- claiming Dennis failed to pay her rent twice since 2009 ... and as a result, she has since been evicted from two separate apartments.
Michelle claims Dennis' child support bill has reached an all-time high of $527,745.10 -- because according to her, the former NBA star hasn't been keeping up with his monthly $50,000 payments.
As we previously reported, Dennis' child support was increased in March ... and he was ordered to ante up for every month starting last September -- but his reps tell TMZ, he can't afford it ... and he has been trying to get it lowered ever since.
Dennis' manager, Darren Prince, tells TMZ, "It's not a matter of Dennis not being able to afford it ... it's a matter of the court and Michelle thinking he makes $4 million a month ... which he doesn't."
Prince adds, "Michelle needs to learn to live within her means."