Lindsay Lohan -- UCLA in 45 Days?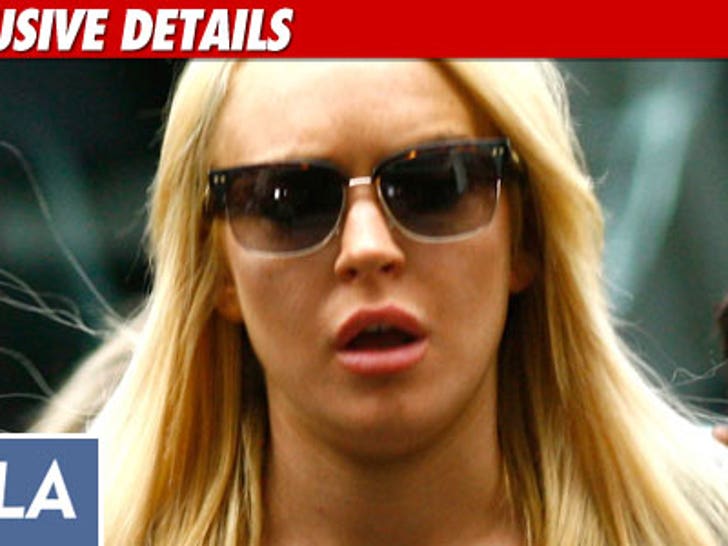 Lindsay Lohan could have an early graduation from UCLA ... TMZ has learned ... but don't count on it.
Although the judge ordered Lindsay to spend 90 days in lockdown at UCLA for psychiatric and drug treatment, we've learned the inpatient program she's in typically lasts only 45 days.
When the program ends, the new judge -- Elden Fox -- could be asked to make a decision on what to do with Lindsay for the remaining 45 days. Judge Fox could release Lindsay from UCLA and place her in outpatient care. But we're told that's not a likely scenario.
A medical professional connected with the case tells TMZ it's "not uncommon" for a patient to repeat a program. In other words, after 45 days, Lindsay would get the same treatment the second time around. The medical professional adds the treatment is not redundant because patients often absorb a lot more the second time.
The medical professional tells us it's also very possible UCLA would stylize treatment for the remaining 45 days based on unresolved issues.
A source tells TMZ the doctors have not decided exactly how long the inpatient phase of Lindsay's treatment should last.
Ultimately, Judge Fox would listen and almost certainly follow the doctors' recommendations.
Lindsay has been at UCLA for 11 days.
UPDATE: Shawn Chapman Holley tells TMZ, "We are waiting to hear the assessment of doctors and other treatment professionals concerning the appropriate length of Ms. Lohan's rehabilitation. We will defer to their expertise and to the wisdom and authority of Judge Fox in that regard."