Michael Lohan's Ex -- I Don't Need a Restraining Order
Michael Lohan's Ex:
I Don't Need a Restraining Order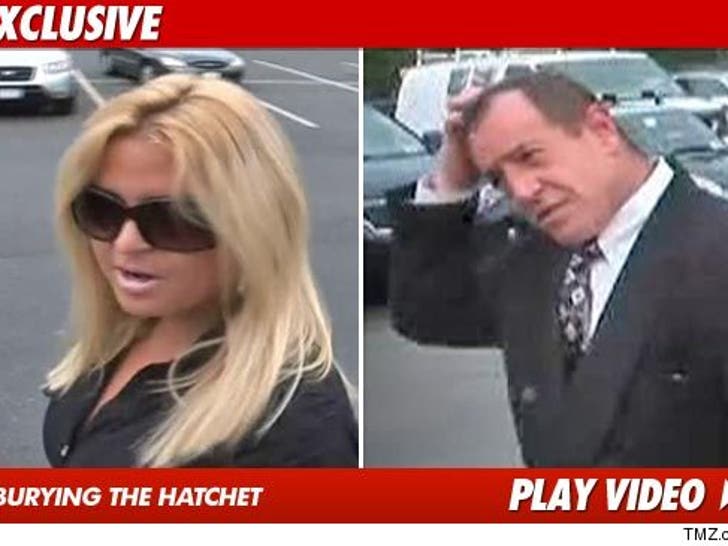 TMZ has learned ... Michael Lohan could finally catch a break in the harassment case involving his ex-fiancée Kate Major ... because we're told Kate wants the whole thing to go away.
Sources close to Kate tell TMZ, she plans to show up early to Michael's arraignment today to beg the judge to let him off the hook for an alleged domestic dispute last month ... in which Kate claims he called her a "c*nt" and then kicked her in the face.
We're told Kate and Michael aren't exactly back together -- but they are on speaking terms again.
We're also told Kate wants the judge to drop the temporary restraining order she obtained after the alleged face-kicking incident.
She's expected to show up around 9 AM ET -- and Michael's expected in court later this afternoon.
UPDATE 6:50 AM PT: It's already over -- the judge tentatively dismissed the case as long as Michael stays out of trouble for a year. Also, Kate's restraining order against Michael is history.
Outside of court, both Kate and Michael said they were "happy" with the outcome.