'Terminator 2: Judgment Day' Star Edward Furlong Ordered to Stay Away From Wife
'Terminator 2' Star
Ordered to Stay Away
From Wife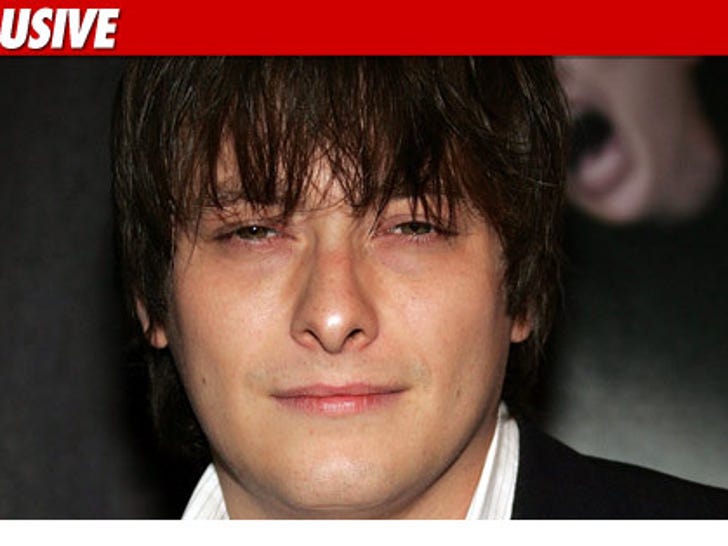 Edward Furlong -- the guy who played John Connor in "Terminator 2: Judgment Day" -- left some vicious and threatening voicemails for his estranged wife that would make Mel Gibson blush ... this according to the temporary restraining order application she just filed against Furlong.
Rachael Kneeland applied for, and was granted, the TRO on Friday which states Furlong must stay at least 100 yards away from Kneeland and their 3-year-old son Ethan.
In the documents, filed in L.A. County Superior Court, Rachael includes the following transcript of an f-bomb laced voicemail she claims Furlong left to threaten her boyfriend: "If he dares hang out with f**king Ethan, I swear to god I'm gonna f**king rip his f**king heart and f**king feed it to him you understand me? I will f**king rip him a new one, you can f**king, you see if you like him still when his f**king little pretty face is all deformed."
According to the docs, Furlong left another voicemail that said, "F**k you Rachael. I'm sick of you ... you are such f**king vermin ... you are a cesspool of s**t, that's what you are, you're nothing, you're nothing."
The court papers also include several text messages Kneeland says Furlong sent in which he threatens to cut her off financially, accuses her of being pregnant and threatens to kick her boyfriend's ass.
In the docs, Rachael says she's saved the voicemails and plans to play them during a court hearing -- which is scheduled for August 31.
A call to Furlong's publicist was not immediately returned.