NBA #1 Draft Pick -- I'll Teach You How to Dougie
NBA #1 Draft Pick
I'll Teach You How to Dougie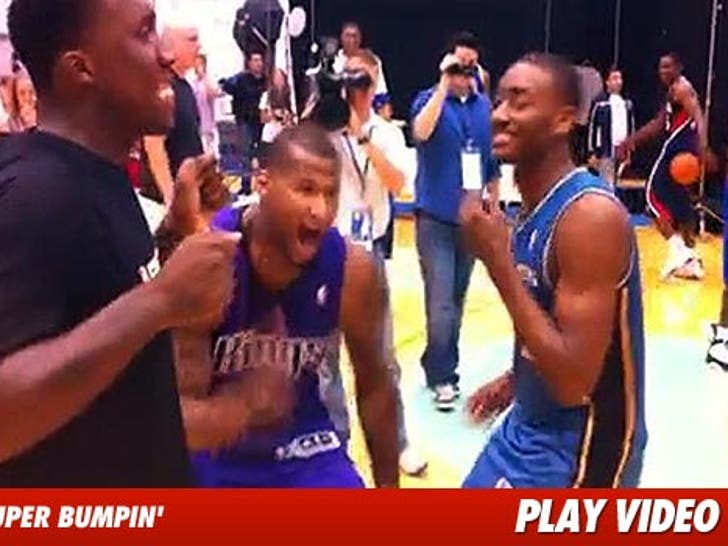 The first guy picked in this year's NBA Draft -- John Wall -- has more moves in his arsenal than a nasty crossover ... dude can do the "Dougie" like a frickin' pro.
The 20-year-old Washington Wizards star got down with fellow NBA'ers Tiny Gallon ... and DeMarcus Cousins at the Panini NBA Rookie Photo Shoot in New York yesterday.
Ya gotta check out the video .. errbody love 'em.