The Situation Makes More Money Than He Should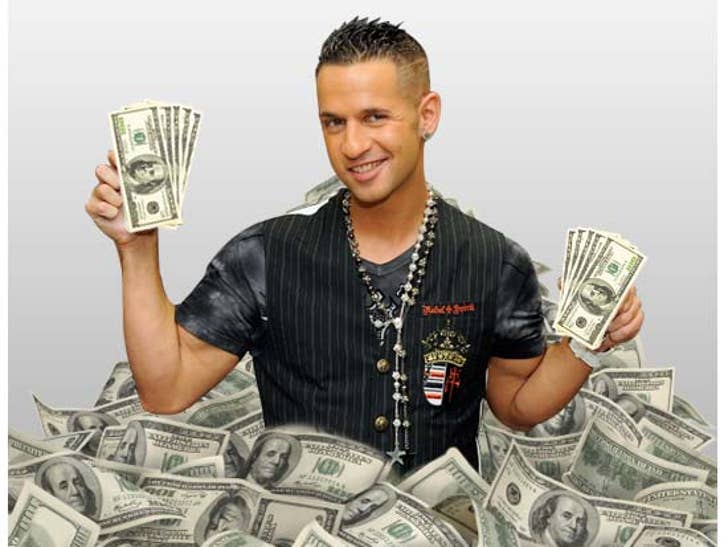 In news that is sure to make you re-evaluate all your life choices -- The Situation is estimated to make more than $5 million in 2010, this according to the Hollywood Reporter.
The Sitch takes in roughly $60,000 an episode -- after bonus incentives, a source tells HR. Dude is also expected to rake in $1 million this year in appearance fees.
And there's more -- Situation is also getting paid for "developing" several products -- including an ab-centric workout video and a line of chewable supplements.
The HR also claims Sitch scored a six-figure deal to promote a line of vodka -- plus he'll get partial ownership in the company. He's also released a rap song on iTunes and has signed endorsement deals with Vitamin Water, Reebok and a clothing company.
And get this -- The Situation got a six-figure advance on his autobiography. The book on tape will probably be fascinating.