Snooki's Mug Shot -- Her Mascara Runneth Over
Snooki's Mug Shot
Her Mascara Runneth Over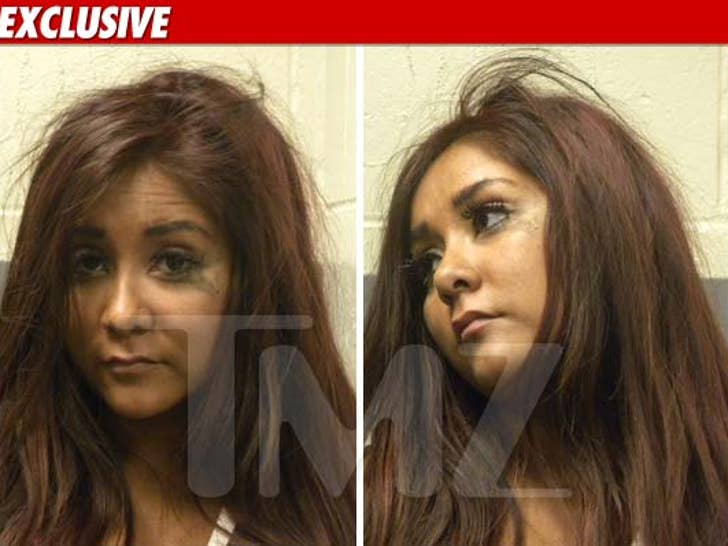 TMZ has obtained Snooki's mug shot -- taken moments after the Seaside Heights PD arrested the "Jersey Shore" star for disorderly conduct Friday afternoon.
Snooki -- aka Nicole Polizzi -- was in held in custody for several hours ... before she was released on her own recognizance.
As we previously reported, Snooki had been partying on the boardwalk earlier in the day with a beer bong ... and at one point, she fell off of a bicycle.
Sources tell us Snooki went out to dinner with one of her cast members after the incident last night.