Snooki Arrested in Jersey -- Disorderly Conduct
Snooki Arrested in Jersey
-- Disorderly Conduct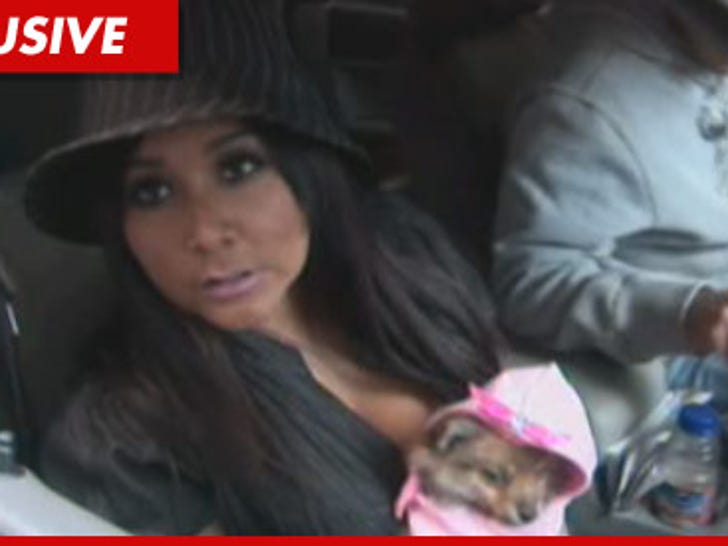 Snooki from "Jersey Shore" was just arrested in Seaside Heights, NJ ... TMZ has confirmed.
Law enforcement sources tell us the Seaside Heights PD busted Snooki moments ago for disorderly conduct. The details of that conduct are unclear.
We're told Snooki -- real name Nicole Polizzi -- is currently in police custody.
Earlier in the day, Snooki was partying on the beach with a beer bong ... only she was filling it up with Coca-Cola. We're told she was also seen at a local bar taking "body shots."

UPDATE 3:22 PM PT: Snooki has been released from custody.

More Today in TMZ History