Larry King, Ryan Seacrest -- Radio Silence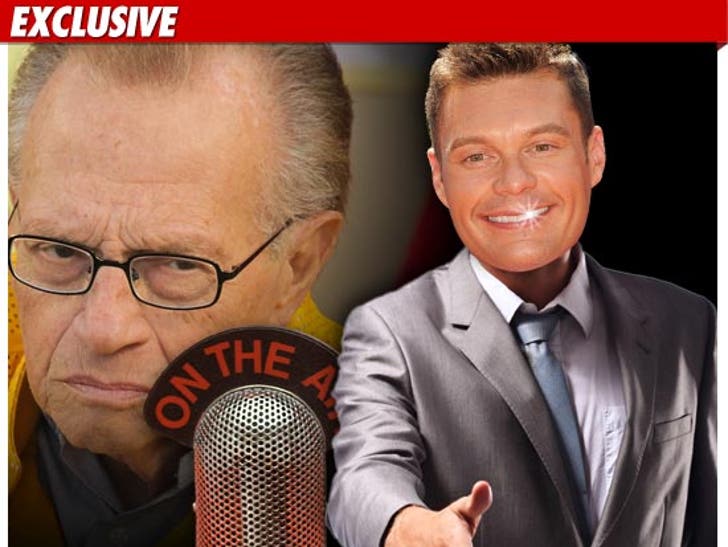 Sources tell TMZ ... Ryan is talking to Larry about producing/distributing a new Larry King syndicated radio show, as part of a mega-media deal Seacrest is creating. BTW, that's how Larry became famous -- radio.
Ryan, whose radio deal with Clear Channel is up in November, has been around town talking to big wigs about creating a multi-media empire, including TV and the Internet.
Ryan was at dinner last night with DreamWorks Animation Chief Jeffrey Katzenberg -- and we're told they were discussing the plan.
Those damn rich people ...